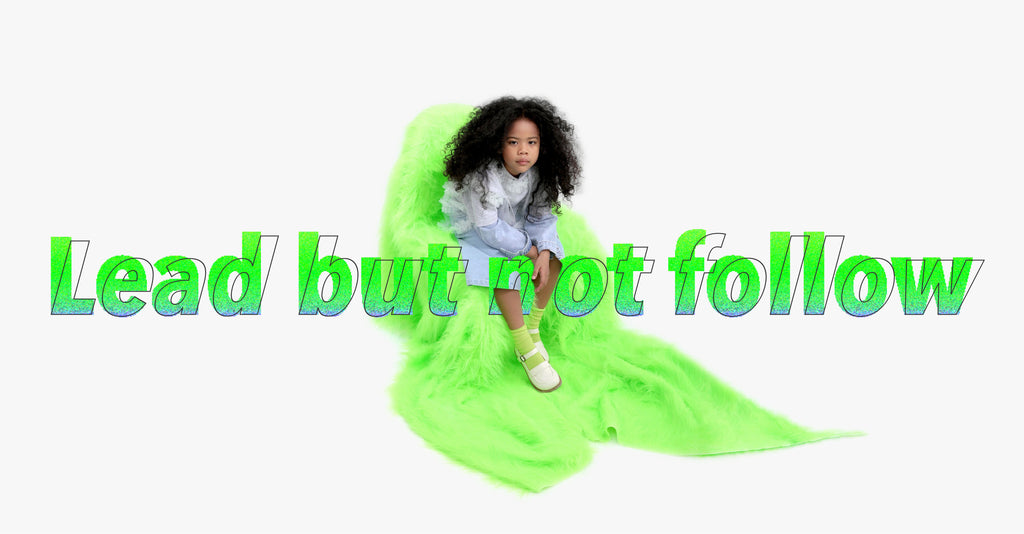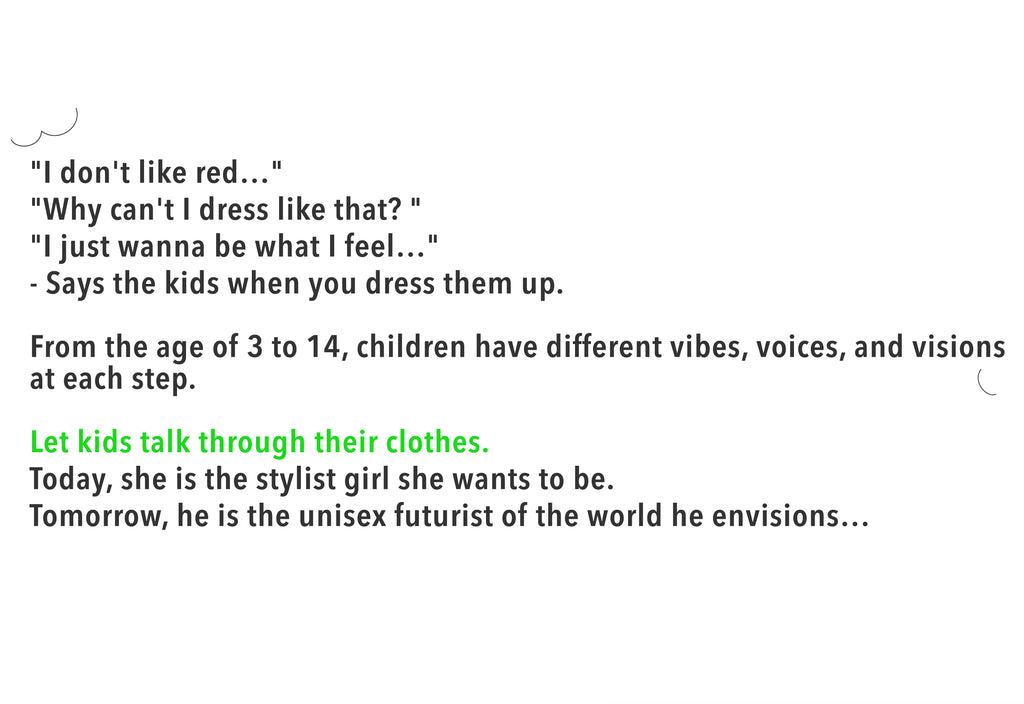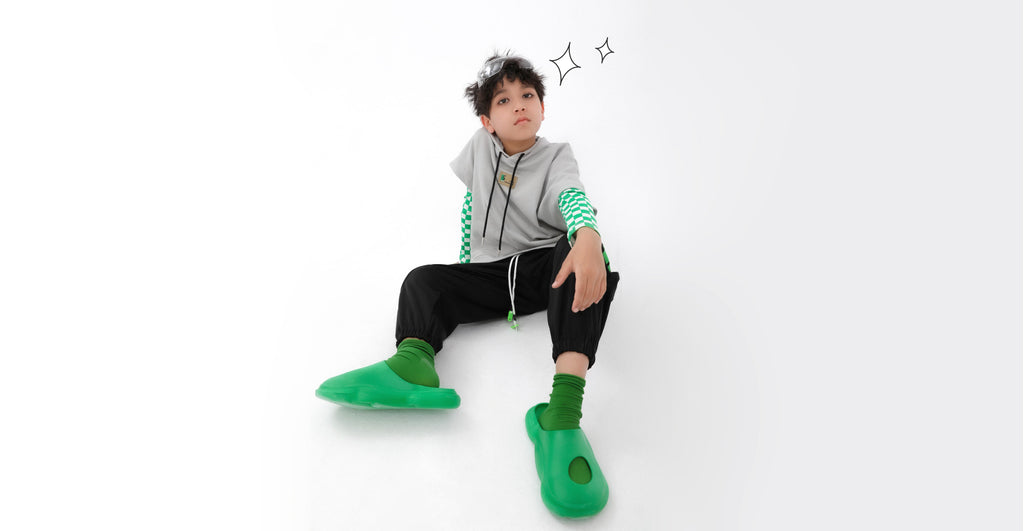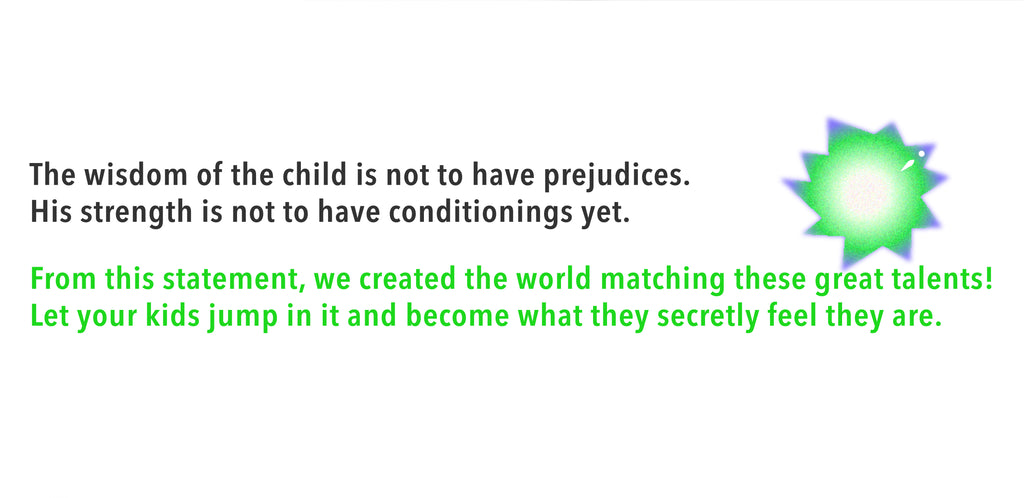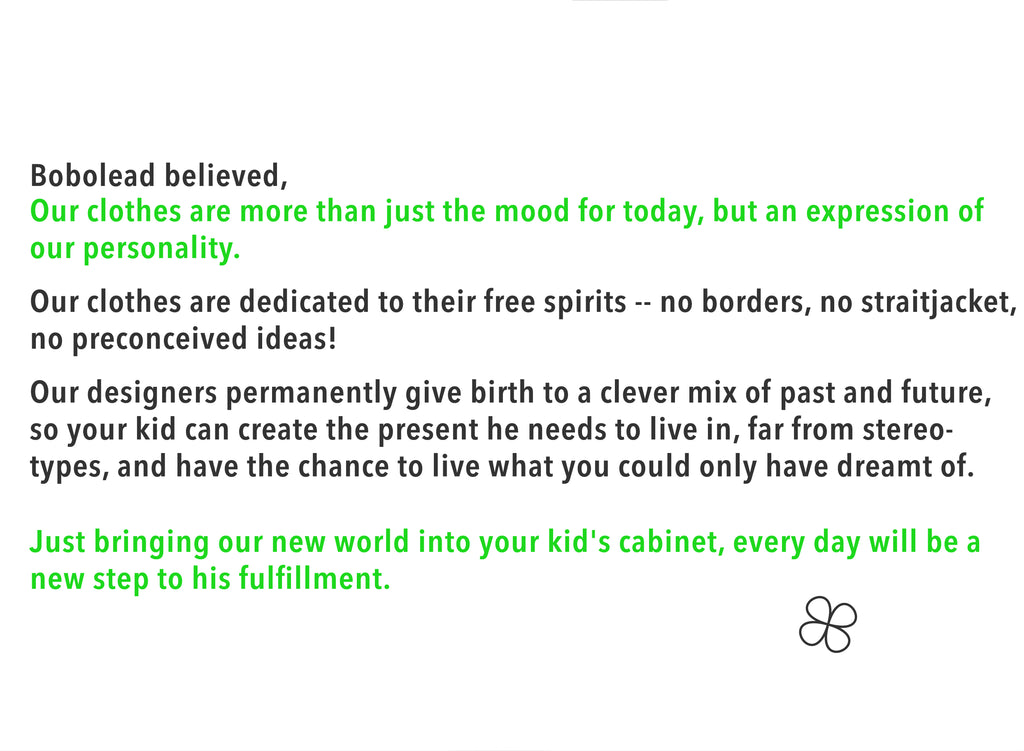 "I don't like red…"
"Why can't I dress like that? "
"I just wanna be what I feel…"
- Says the kids when you dress them up.

From the age of 3 to 14, children have different vibes, voices, and visions at each step.

Let kids talk through their clothes.
Today, she is the stylist girl she wants to be.
Tomorrow, he is the unisex futurist of the world he envisions…
The wisdom of the child is not to have prejudices.
His strength is not to have conditionings yet.

From this statement, we created the world matching these great talents!
Let your kids jump in it and become what they secretly feel they are.
Bobolead believed,
Our clothes are more than just the mood for today, but an expression of our personality.

Our clothes are dedicated to their free spirits -- no borders, no straitjacket, no preconceived ideas!

Our designers permanently give birth to a clever mix of past and future, so your kid can create the present he needs to live in, far from stereotypes, and have the chance to live what you could only have dreamt of.

Just bringing our new world into your kid's cabinet, every day will be a new step to his fulfillment.
* Shenzhen Heyi Apparel Technology Co.

* Building 25, Hua Qiao New Village,
Dailang Street, Longhua District, Shenzhen

* service@shopbobolead.com

* +44 7513 746044